Hotels are becoming more and more focused on integrating new technologies to improve their service and provide an extraordinary customer experience.
Hotel technology will have an increasingly important role in the future of the hospitality industry. So, if hotels want to stay competitive in a market that is constantly changing, they'll have to stay up to date with the newest technology trends in the industry.
In this article, we're going to talk about 6 future hotel technology trends to watch in 2022.  
You can also check out our article on digital transformation in the hotel industry, and learn about 5 easy ways to kickstart your digital transformation today.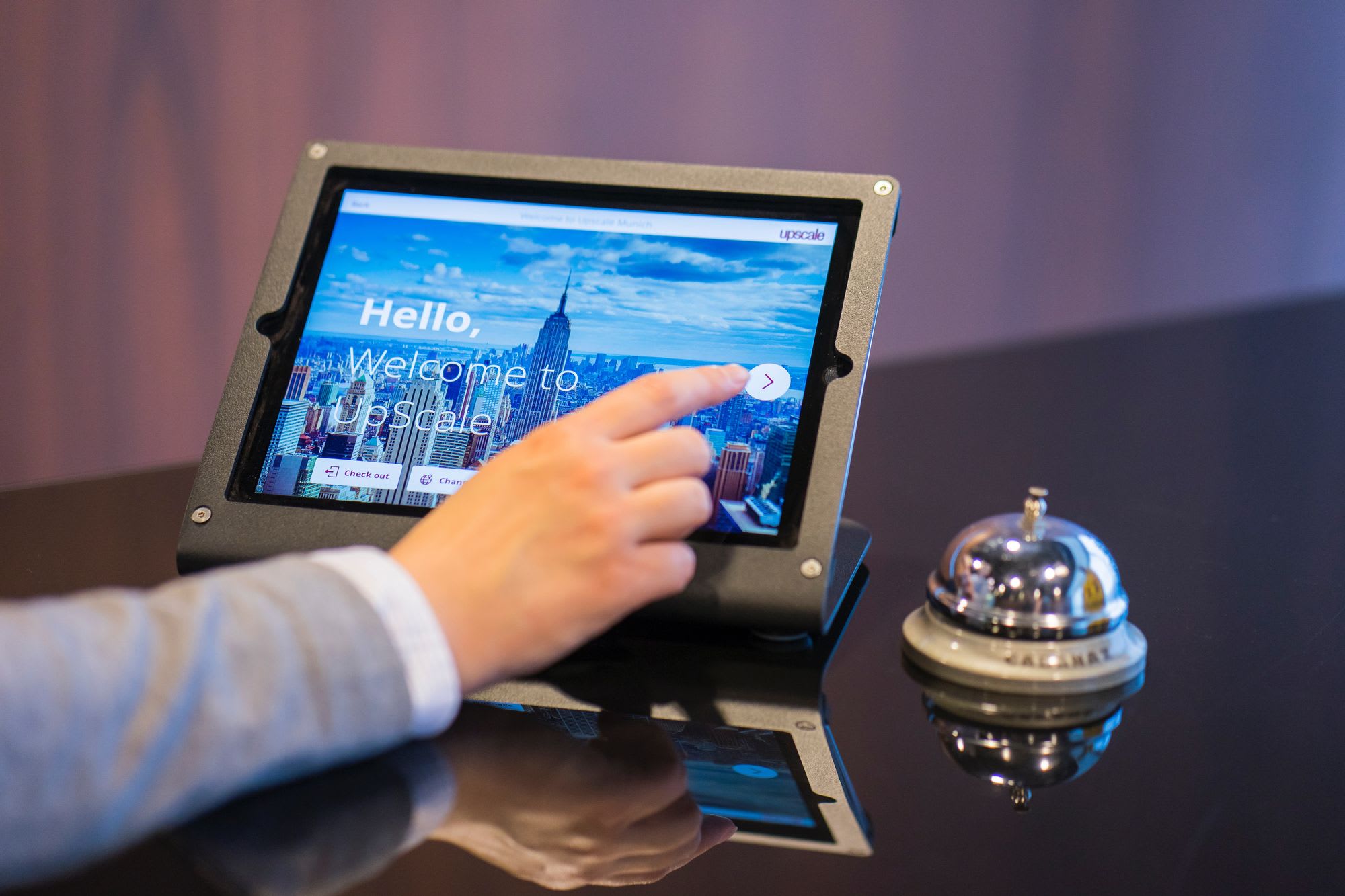 What is hotel technology?
Hotel technology is a broad term for anything IT in a hotel, including everything from a landline phone to an advanced communications software.
In today's hotel, some of the biggest hotel technology providers are the Property Management Systems (PMS) and while some are innovative enough to drive the technological revolution the pandemic has brought, a lot of them are lagging so far behind that it creates space for other companies to deliver new technology to the market.
Traditionally, the service purchased when staying at a hotel has been everything but digital. Guests sought for personal care, fresh towels, a bed, food, cleaning - way different from what we see today.
However, now the technological services that hotels offer have a significant impact on guests when they evaluate their stay, requiring hoteliers to prioritize digitalization in the budget for quite some years now.
With digitalization moving faster than ever, here are the hotel technology trends to watch in the hospitality industry in 2022.
6 future hotel technology trends
1. Digital hotel service providers are compiling their services
The hotel industry continues to welcome companies that offer new digital services.
This means that the big industry players such as Opera will have to move quickly and agile to stay up to date with the innovative solutions being introduced to the market.
So, unless they establish partnerships across the industry with the new companies; that often do one thing and focus intensively on making that the best solution available - they will not be able to stay up to date.
Conclusively, the best hotel services are the ones that are able to collaborate.
But what does this mean for you?
As a hotelier, you get the individually best services, often compiled into one product. Modern PMS like Mews or apaleo are able to offer you the services of other companies within their product, making it super convenient for the staff to implement and use.
This trend will spread so that, for example, messaging platforms will collaborate with non-competing services, and so will housekeeping services, booking services, and so on.
By signing up to one software, hotels get more value because that software offers more than just their core product. Companies that opt to not collaborate, are stuck with an inferior or expensive product since they have to do all the work themselves.
Check out HotelTechReport if you are looking for such softwares.
2. Online Travel Agencies are becoming fragmented
Hoteliers are not happy with the large OTAs as they have become too powerful in regards to securing new bookings.
Many hotels are very reliant on the bookings coming from the likes of Hotels.com, Expedia, and Priceline, so even though they are not happy with the OTAs, they can't live without them.
Or can they?
New players are entering the booking market like Google and Tripadvisor - providing more competition to the market. Meanwhile, innovative hotels are launching their own booking platforms.
For example, a booking platform for sustainable hotels, GULDSMEDEN Hotels, or a booking platform for hotels in Copenhagen, CoolCopenhagen.
This could move the OTA booking trend towards a more niche market, where there's an engine specializing in specific markets or preferences.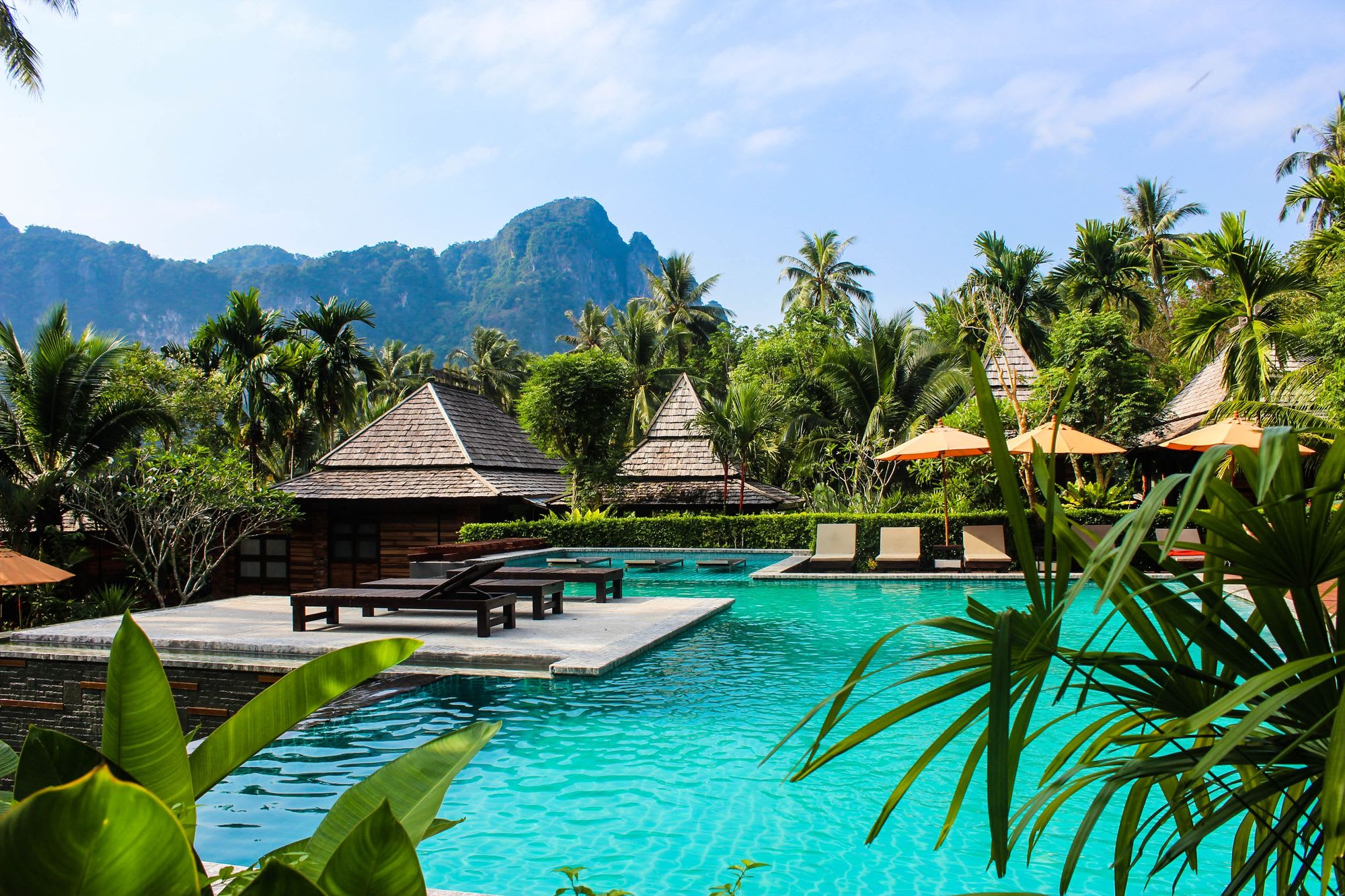 When guests are searching Trivago, they are already filling in the city and they might already know that they only want 5-star hotels. Hence, they might want to use a more specialized platform that can also provide recommendations fitting their personal needs - and not the standard (and a bit silly) question; "Do you want to rent a car when you arrive in London, Heathrow".
Hoteliers are certainly open to hotel technology solutions to innovate their bookings.
3. Preview and freedom to choose
Another future hotel technology to watch in 2022 is Augmented Reality (AR).
The AR innovation is coming to hotels like it previously has done to other consumer segments - like personal shopping or kitchens. Consumers are getting used to previewing their selections and with some hotel room pictures in really low resolution or just generally missing, seeing the room in 3D is an exceptional experience.
Keep in mind that consumers are often spending a few hundred euros for a stay which is a significant purchase for many. This means that many consumers would like to select their room themselves.
And why shouldn't they?
Some like the top floors, some like the lower floors, and some just like their usual room - so why not let them choose their room during purchase instead of having them request it afterward?
Travelers are so used to that in aviation - and are often willing to pay extra to select the seat.
Mapping your building is not new, with companies like MapsPeople mapping enormous shopping malls and hotels already.
Digital check-in companies like AeroGuest have taken advantage of that technology to let guests select which available room they would like when checking in using their App.
4. Focus on the environment
Focus on the environment is not really a new trend in the industry with go-green strategies adopted continuously for several years. Nonetheless, hotels are still laser-focused on the environment with pledges that are more than just the "new towels every second day".
The future hotel technology of 2022 will have both a direct and indirect impact on the sustainability of the industry.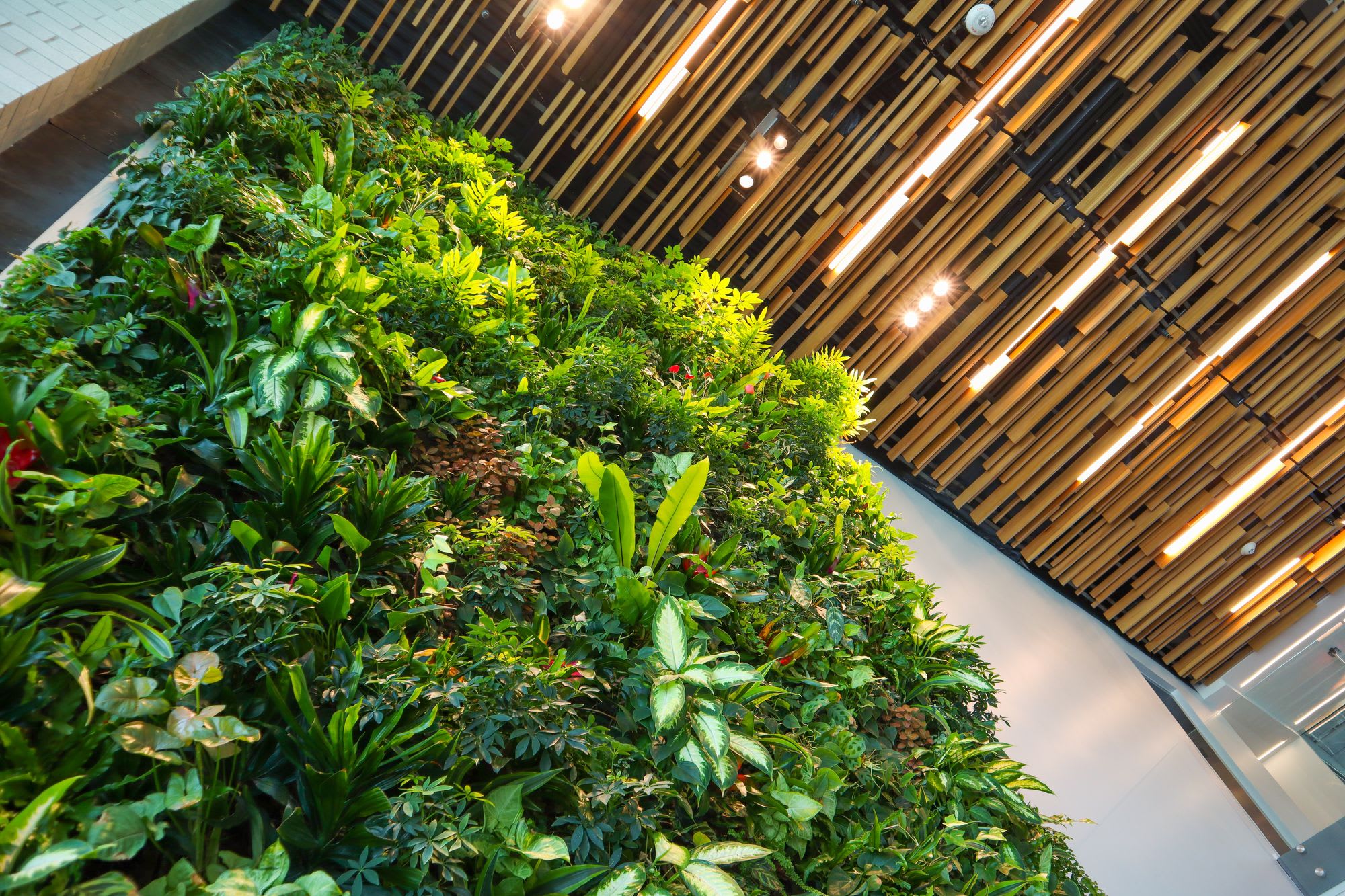 Although a technical solution might only access the climate sustainability by server farms, it's becoming increasingly popular to take additional measures to reduce the carbon footprint - for example by planting trees.
A major influence on this trend is that the hospitality industry is very conscious about its footprint and a large group of hoteliers is actively trying to make a difference in the world.
Organizations like Sustainable Hospitality Alliance are working with 30,000 hotels worldwide to come up with initiates, SOP's and ideas to impact the environmental footprint. Therefore, it's attractive for companies and startups working with hotels to work this into their value offer.
The future holds a lot of new companies rising to solve the challenge of climate for hospitality in a new and innovative way. They are very likely using technology to some extent to do that.
5. Apps for all experiences
The biggest hotel groups in the world have centered the vision and value proposition around experiences;
Yet, how remarkable is the clean bed and breakfast eggs that guests already knew they were getting when they purchased their stay?
In the next couple of years, the powerful groups will continue to add experiences to their value offer to the guests.
Accor for one has, in their ALL loyalty programme, included local analogue offers into their proposition, like flower services or event access. At a first glance, a flower service is not at all digital. But when you include it into the app that loyal guests use, it increases the value of the app. And a digitally delivered physical product is still considered a digital progress and innovation.
Hoteliers will think increasingly about how to deliver experiences to their guests. Not just experiences, but something memorable or extraordinary.
One way hoteliers are doing that, is by increasing the post-stay experience. After a customer checks out, they don't expect more services - however, when they get that, it's memorable and sometimes extraordinary.
In 2022, hotels will digitalize their Lost and Found processes to increase the post-stay experiences for guests.
6. Loyalty programmes change post-stay
Hotels will start thinking about the entire customer journey in 2022 as they realize the guest is never really checked out.
From the moment they find an available room at the hotel for the first time, the customer journey starts - and it should never end.
Since a returning guest is 7 times cheaper in acquisition cost, hotels will increasingly adopt digital services to stay in touch with their guests after checkout which is what the loyalty programmes originally were designed for.
Without any value offering in the app after the guests are checked out, the loyalty programmes are irrelevant for the guest. So, when they need a new stay, they just go to the OTAs to book the best option for that date.
Accor's ALL is already moving towards this trend with exclusive offers for their ALL members. Although they primarily focus on their Paris members, it is an interesting trend and might prove a good return of investment due to increased loyalty.
There are multiple ways to advance efforts in building loyalty but keeping a lookout for a digital solution results in quick wins. Looking at some of the softwares available there are free services on the market that can be implemented in under 30 minutes.
Closing thoughts
Having read to this point, you now know more about what hotel technology trends to watch out for in 2022.
Now it's up to you to decide what trends you want to implement and how you want to keep up with the future hotel technology.
---
You can also read more about: