Radisson Blu Liverpool: Bespoke customer service
About Radisson Blu Liverpool
With premium accommodation, conference, gym, and spa in the city centre, Radisson Blu Liverpool caters well to both business and leisure travellers. Their broad focus doesn't move attention away from being innovative as being early adopters in the UK of new tech solutions optimises the hotel operations.
The hotel implemented Faundit after the pandemic as they saw a significant increase in the number of guests and needed to make sure they still had resources to continue offering the guests the expected Radisson service level.

Catering to guests with ease
Every month, 100 guests need special attention from the Radisson Blu Liverpool team as they forget something personal at the hotel. Already busy, the team dedicate themselves to assisting the guests - now working with Faundit, it frees up time to care for in-house guests while upgrading the guest service.
The Faundit engine stands completely in the background in this white-labelled solution so that the curated service the hotel offers is an extraordinary experience, entirely owned by Radisson. Should any issues arise, the Radisson team is quick to include the Faundit support to solve any issues regarding refunds, customs, and special requests.
"Faundit works well across our teams, simplifying Lost and Found for everyone. The automation makes it easy for us - even easier and quicker for our guests to get their item safely back."​​
— Chris Graham, Interim General Manager @ Radisson Blu Liverpool
A 5 star Radisson service
Knowing that some guests are likely to forget their items, Radisson makes a routine Lost and Found task a commercial benefit. Since it's very easy to help, the staff is eager to do so, returning up to 10 items to guests every month - as a uniquely branded experience, even with bespoke Radisson Rewards packaging, the guests are grateful.
Sometimes grateful enough to share the experience with other travellers!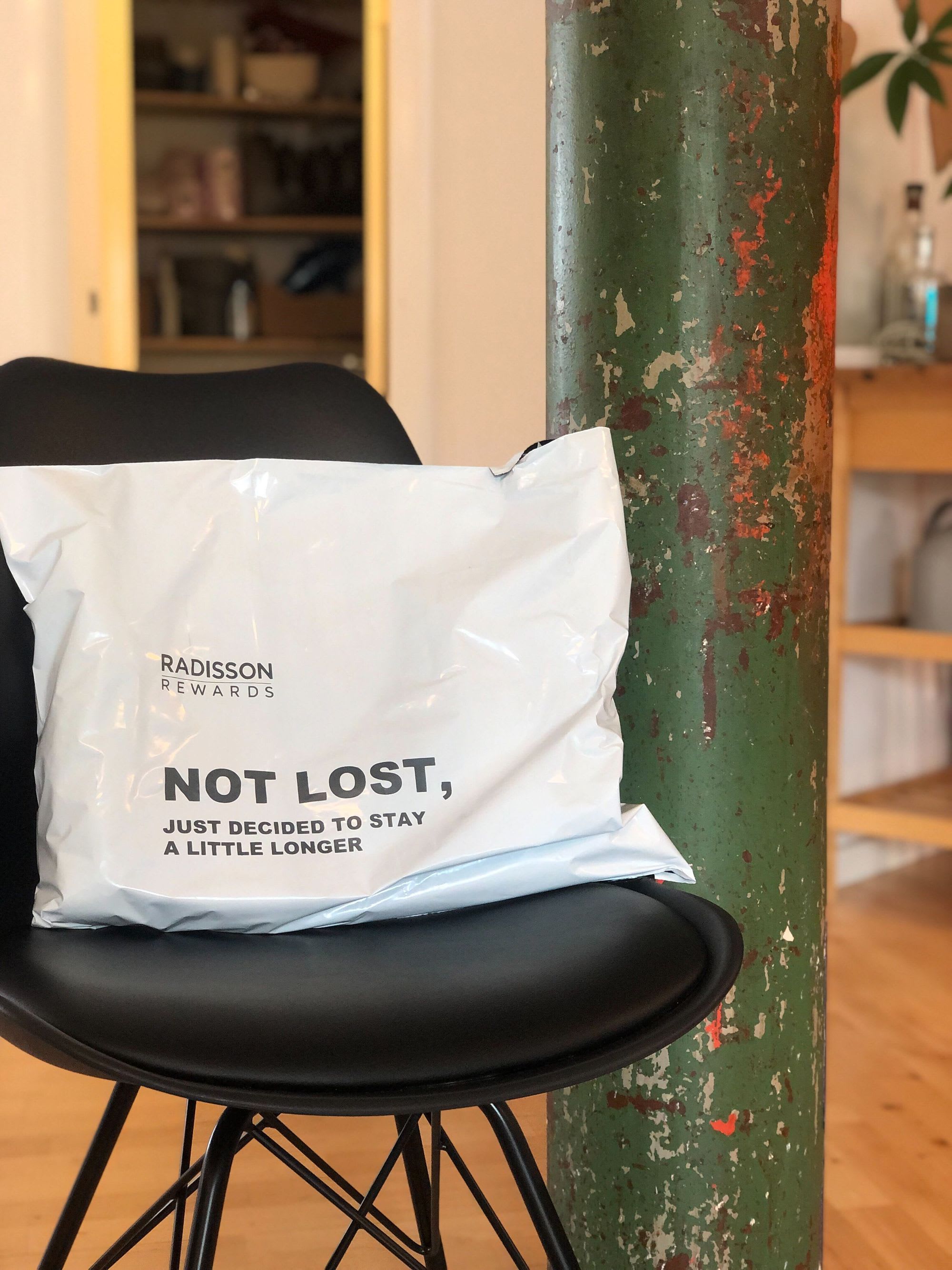 OFFER THE BEST POSSIBLE SERVICE TODAY
Let's schedule an introduction for you