How to create a contactless hotel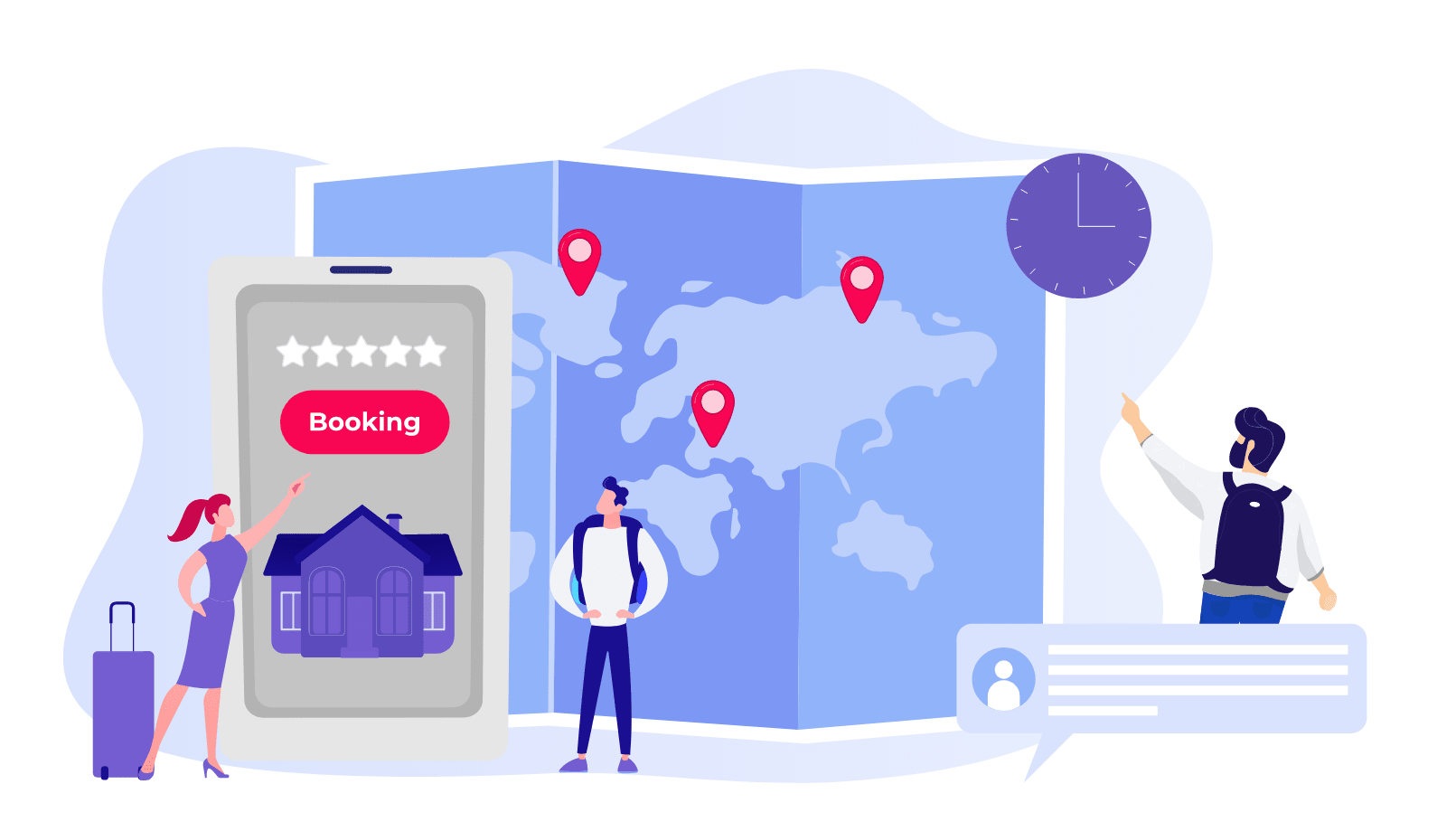 Let's say you work in hospitality, own a hotel, or are just looking to improve your guest experience and you came here to find out how technology affects the hotel industry and which technological benefits there are.

To get an answer to that, let's start from the point of getting the guest through the door.

1. Online check-in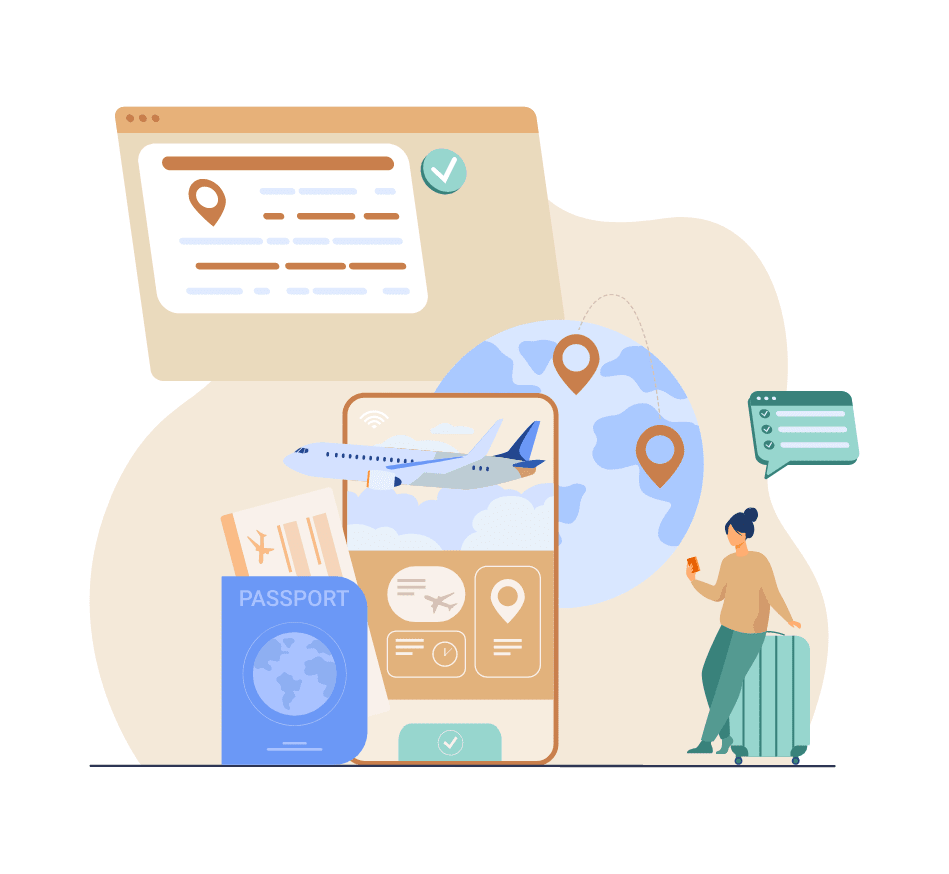 Taking a picture of a sunset on the Amalfi coast in Italy, listening to our favourite artist, or simply calling your loved ones - a smartphone lets us do that. In 2015, 42% of the world travelers were connected travelers, having used a smartphone to plan or book a trip and that 34% of them want the hotel to offer mobile check-in. Nowadays, 62% of the guests prefer that hotels have an online check-in offer included and therefore it is on top of our guide.
Online check-in works on the principle of using your smartphone as a digital hotel key to enter the hotel. You can enter at any time, skip the front desk, and go straight to your room.

Now, you might wonder how a digital hotel key works. Well, a digital hotel key works from your smartphone (via Bluetooth) to unlock the room. You can either use an app provider or an online website service for this to be possible.

This technology has many benefits on the overall customer satisfaction. It can create such a seamless experience for the guest and let them be in the driver seat during their stay. According to OpenKey, it is not just beneficial for customer satisfaction, it can even be put in the numbers that it can save you an average of $1,000 per month in discarded RFID keycards.
2. Digital Concierge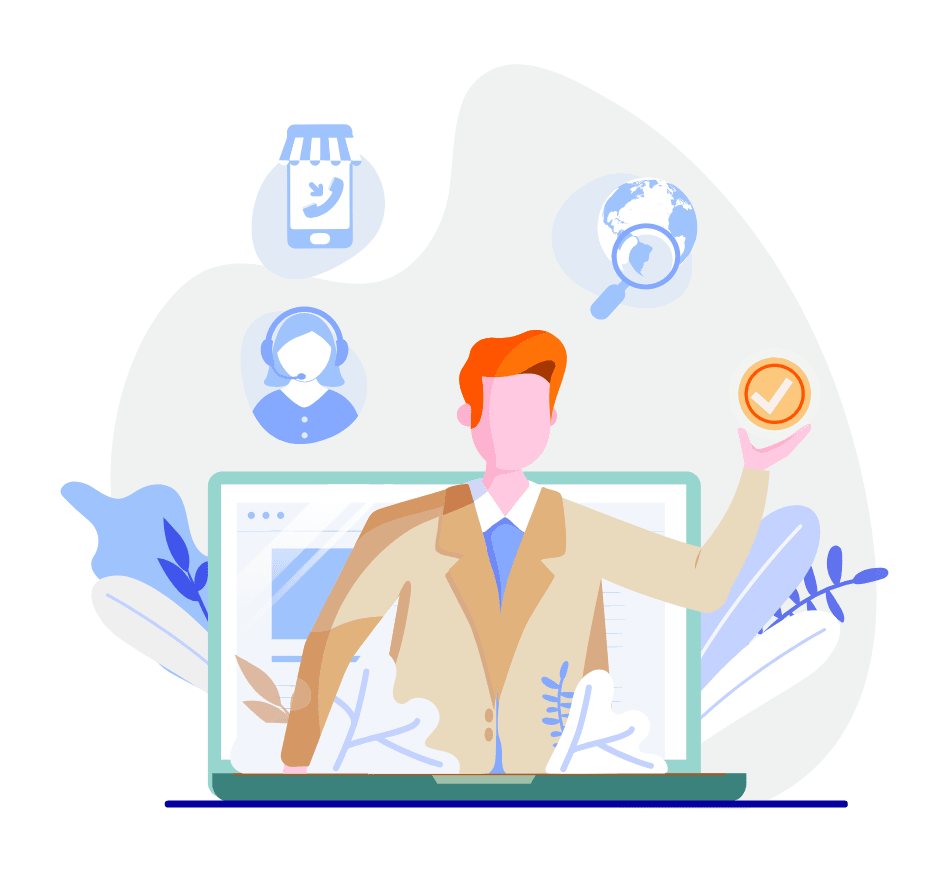 A virtual concierge or digital concierge is a type of customer interaction technology that allows businesses to communicate to and provide their users with digital information about the hotel. It is very popular in hospitality as it easily replaces the folder with 20 pages of informational content about the hotel's offers and destinations. It is becoming more and more popular as the convenience for the guest is better than ever. They simply use their smartphone to get all the information in their hands. It gives them anything from local attractions and sightseeing they could do to current weather and waiting time in the parking lot.

The use of digital concierge can be even greater. You could possibly upsell to your guests as you are able to display promotional offers, special deals on the hotel's restaurant menu or even vouchers for spa or room service. These benefits of digital concierge serve well for increasing the overall customer satisfaction. But there are benefits from the cost-efficiency side as well. Print less, save more.


3. Digital room service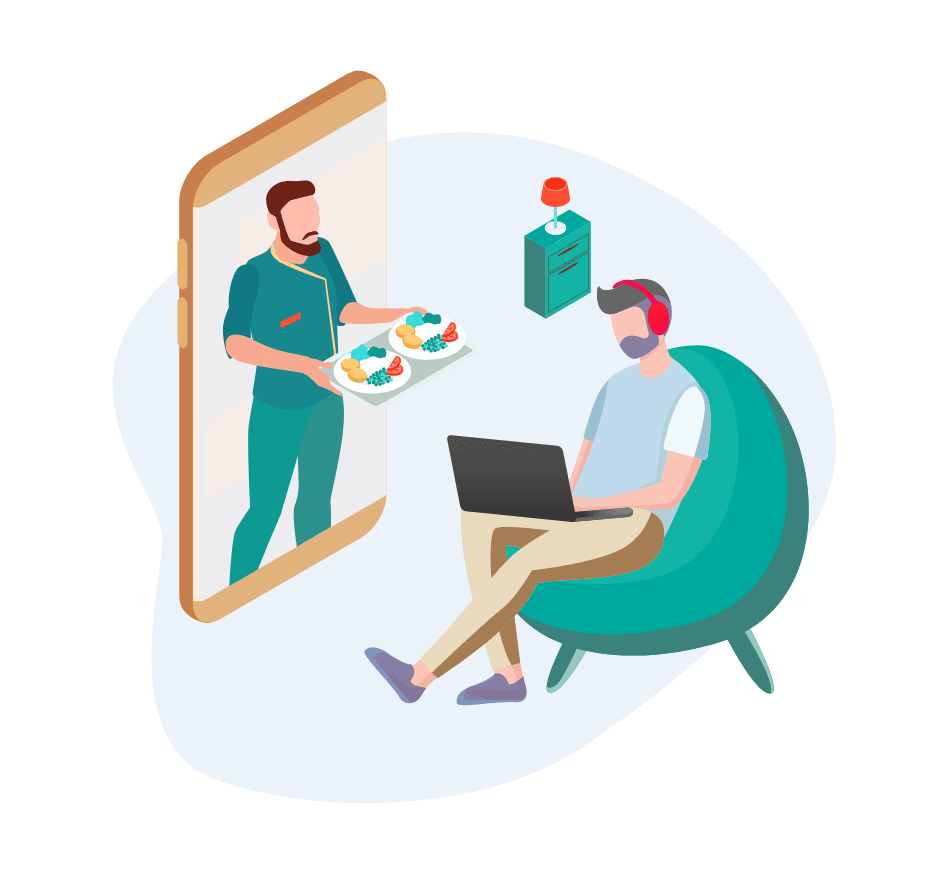 Every restaurant tries to keep their menu short. You naturally want the customer to not get confused when they read the menu. You keep a short description of the meal, its ingredients, and the way you prepare it. You would also keep prices next to it and a deal like a 3 course meal to earn more money by having promotional offers. A waiter would serve the meal and if he is serving a curious customer, one might ask for more details about the dish they are eating.

But what if your guest is in their room and they have never eaten at your restaurant before? You could leave the detailed description of the dishes that spans across 20 pages. But that is not very effective and the case of The Del Lago Resort and Casino shows that by implementing digital technology next to the bed resulted in 25.000$ more revenue generated per month. This is just one of many examples that leverage technology to increase their profitability.

How can you implement digital room service in your hotel?

You can choose one of the digital room service providers that offer this additional service for your hotel. Some of the similarities that these services provide is the complete digital guide of the hotel, guide of the hotel menu, and the menu from the bar. More importantly, they give you the ability to communicate with the guest. The guest knows when the food gets ready, when it will arrive, and this just brings more towards the overall customer satisfaction.

The possibilities are endless when it comes to promotion to the guest. You can, for example, give them a special discount on their birthday, anniversary, or acknowledge any other thing that you might know about the guest. Personalizing their experience is the key for driving customer loyalty. Quick and easy contactless payment is one of the other bonuses of this type of service. This just proves that digital room service will help you increase your guest loyalty and overall financial performance.

4. Post-stay experience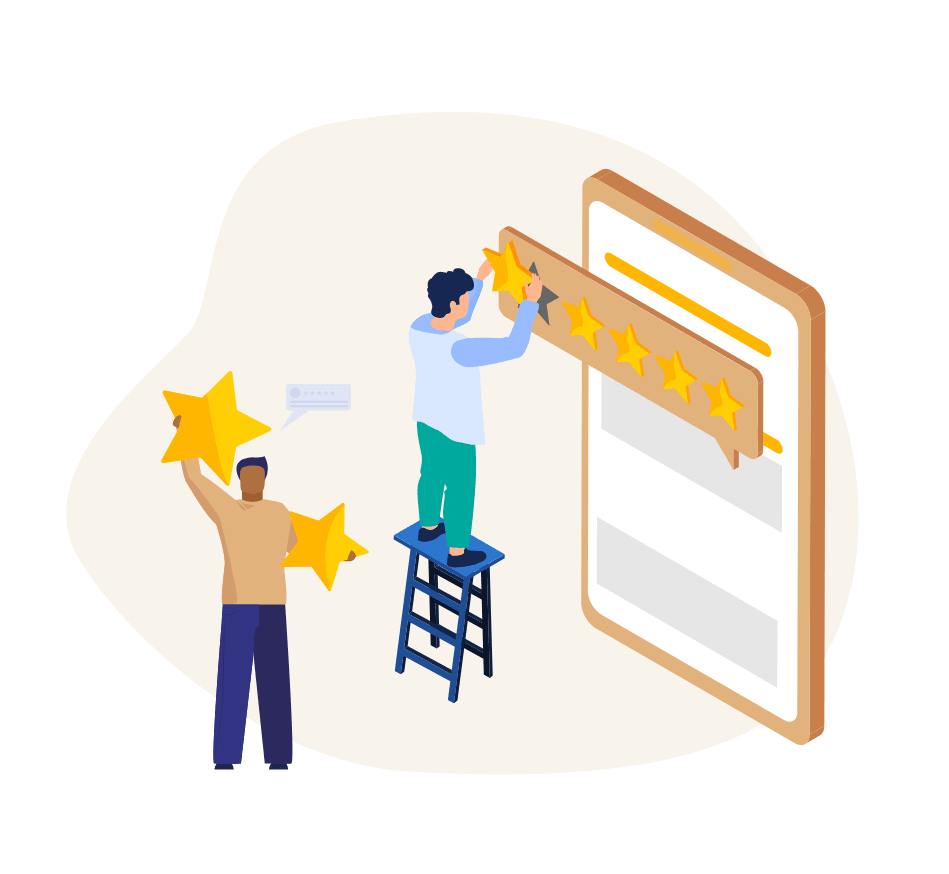 You have given your guests a digital experience that they want and we came to the last stage of the so-called digital customer journey and now it is time to let them go. This is where you can leverage the hotel automation technology. One of the things you should do is an automated survey. It is important that you capture the things you did right and even more the wrong ones. Maybe the outside noise was affecting them?

Guests' feedback can greatly help you here for their next booking to get to know them and give them a room on the other side of the hotel where they won't be disturbed.
Putting guests in your email marketing base can be very lucrative. You can stay in contact with them long after they have left and keep them updated on your services and offers. Anything from a discount on a room to free breakfast on their stay, it is up to you. More importantly you can send them special offers on the special dates they have. For example, acknowledge their birthday or a day they first checked-in at your hotel. Leveraging that knowledge will raise positive emotions with them and it will ensure a higher review score.

5. Digital Lost and Found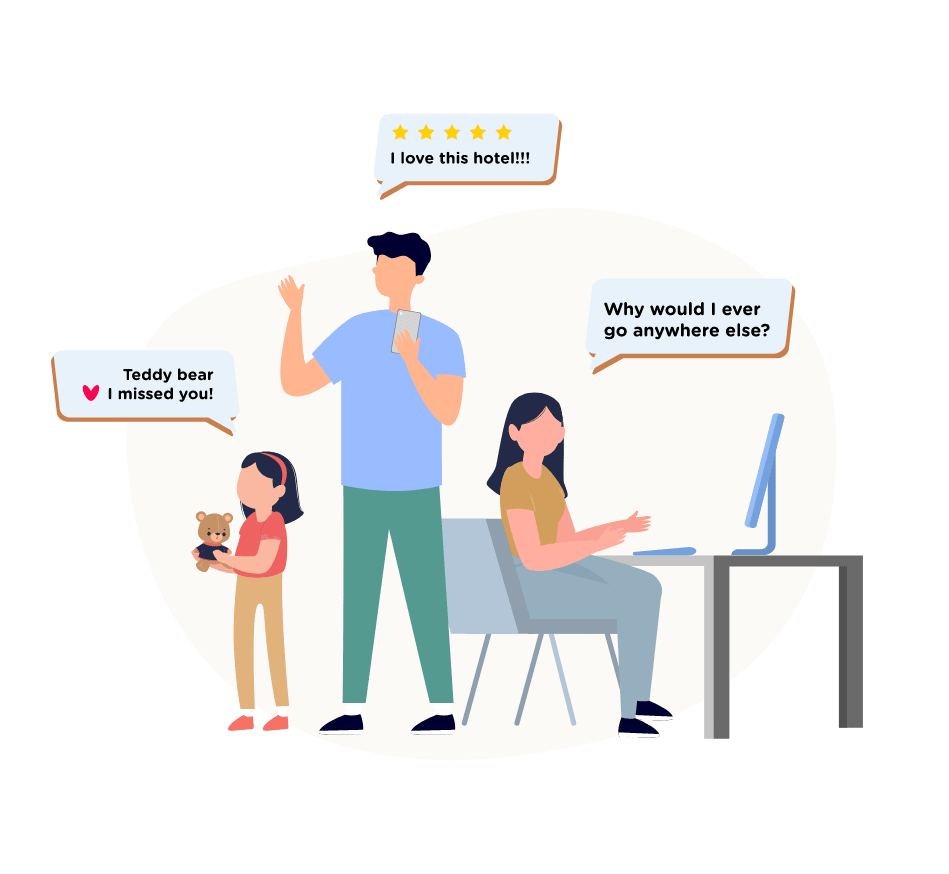 We've come to an end with our contactless guest experience guide and this is where we solve problems for the unlucky guests that manage to lose something during their stay. Usually, when you lose something, you would call the hotel to inquire your lost item and where it could've gotten misplaced. Then they would proceed to contact the staff, ask them about it, and so on. That is a very complicated and time consuming process. Luckily, we found the solution for you.

A digital Lost and Found solution allows you to register the lost property on an online platform that can be a digital storage so to say. It replaces the old notebook or excel sheet and gives you a quick and easy overview of the items you have in your storage. This can save you a tremendous amount of time for performing these tasks and it can reduce operational cost you spend on staff.

More importantly, the platform contacts the guest automatically to notify them that the item has been found and helps them in whatever way they want to handle it. Get it shipped? No problem, Faundit takes care of payment, shipment, pick-up and delivery. Pick it up themselves? No sweat, just let Faundit know the date and you at the hotel will be informed automatically a day in advance in order to have it ready.

Notifying the guest about the lost item and taking the proactive approach is very beneficial for building customer loyalty.

As a hotel, you need to take the first step and let them know about their lost belongings. Faundit has an email automation built in and no matter if it is 12 AM or 12 PM, if a guest registers the item and you have it, they will be notified immediately. And when it goes even further regarding the arrangement of the shipping of the item, all coordination with the guest and streamlined communication, it makes it a no-brainer to turn what have previously been a bad experience for both parties into an opportunity to create loyal guests by providing a not expected incredible service - and saving time and resources while doing it.

Short summary to take home

Contactless hotels start by taking the guest through the door with a quick and easy online check-in which 62% of the guests prefer. It works on a principle of using your smartphone as a digital hotel key. Digital hotel keys use bluetooth technology from your smartphone to connect with the lock and open the door. This can save you up to 1000$ on discarded RFID cards.

Digital concierge replaces old folders of 20 pages of information with a mobile app that contains everything a guest might need. From local attractions to restaurant offers, this tool can provide it all. It enables you to upsell to your guests any offer that you have in mind.

This can be as an addition to the digital concierge or a separate one for itself but a digital room service has many advantages. It gives your guests a digital restaurant and bar menu with all the information about the dishes that they might want to know. From cooking to cocktails, this service can smoothen it all.

The guest has opened the door without a key, got the information from their phone, have wined and dined in your restaurant, and now they are ready to leave. Maybe they want to give you a well earned digital tip and in the post-stay experience phase you should add them to your email marketing client list. It gives you an opportunity to chat with them long after they leave the hotel, send them a happy birthday email, or perhaps a reminder after a year on the day they were at your hotel. This will definitely make them smile and possibly come back.

Finally, an unlucky customer needs to be taken care of. They lost their beloved belongings and they need it back as quickly as possible. Give them the opportunity to register their item online on your website by opting in for Faundit's Lost and Found software. Or you can take the proactive approach and let them know they've lost the item before them even knowing it - all automatically. All you need to do is register it on the Faundit platform and everything else will be taken care of. Those guests will never forget that you helped them out to that extend and they will stay loyal to your brand.